Staff
The staff at SD Missouri River Tourism are dedicated to promoting the beauty and hospitality the SD Missouri River region has to offer. We are passionate about this place we call home and we can't wait to share amazing places with you!
---
Meet the Team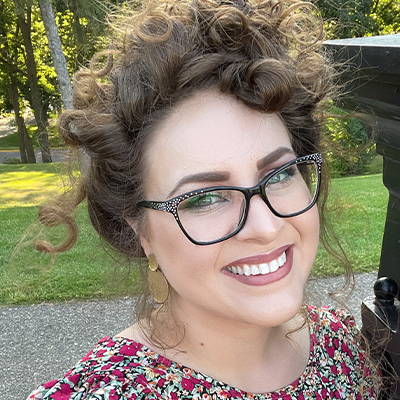 Executive Director
Lyssa Bruzelius
A central Indiana transplant, Lyssa has more than enjoyed making South Dakota her forever home. She is an avid Audible listener and dives deeply into any and all material involving leadership development and personal growth. Lyssa has worked in office administration, church ministry, sales, and within the hospitality industry. Creatively, she dabbles in a variety of hobbies from photography and writing to home cooking from her garden. She takes pleasure in spending her free time loving on her dogs, exploring new places, and helping others develop their gifts and talents.
Executive Assistant
Emelie Havard
Emelie has worked in marketing, office administration, IT, editing, and horse barns. She has fallen in love with the state of South Dakota and is excited for the opportunity to share its beautiful sights, places and people with visitors and locals alike. In her free time, she is a passionate writer of fiction, an avid reader of all things classic, and artist of the inking variety.
Meet the Board
We are grateful to have an amazing board of directors to represent the wants and needs of our members. These board members come from a variety of different businesses and communities throughout the Missouri River region.
President
Justin Thede
SD Game Fish & Parks
Snake Creek Recreation Area
Vice President
Jessica Harer

Business Owner
South Whitlock Resort

Treasurer
Emily Steber

Business Owner
Drifter's Bar & Grille

Mike Normile
Lakota Indian Foundation
Dakota Plains & Gallery
John Poncelet
Governor's Inn Hotel
Ryan Persoon
SD Game Fish & Parks West
Whitlock Recreation Area
Tom Steinhauser
Platte Creek Lodge and Guide Service