Sunflower Fields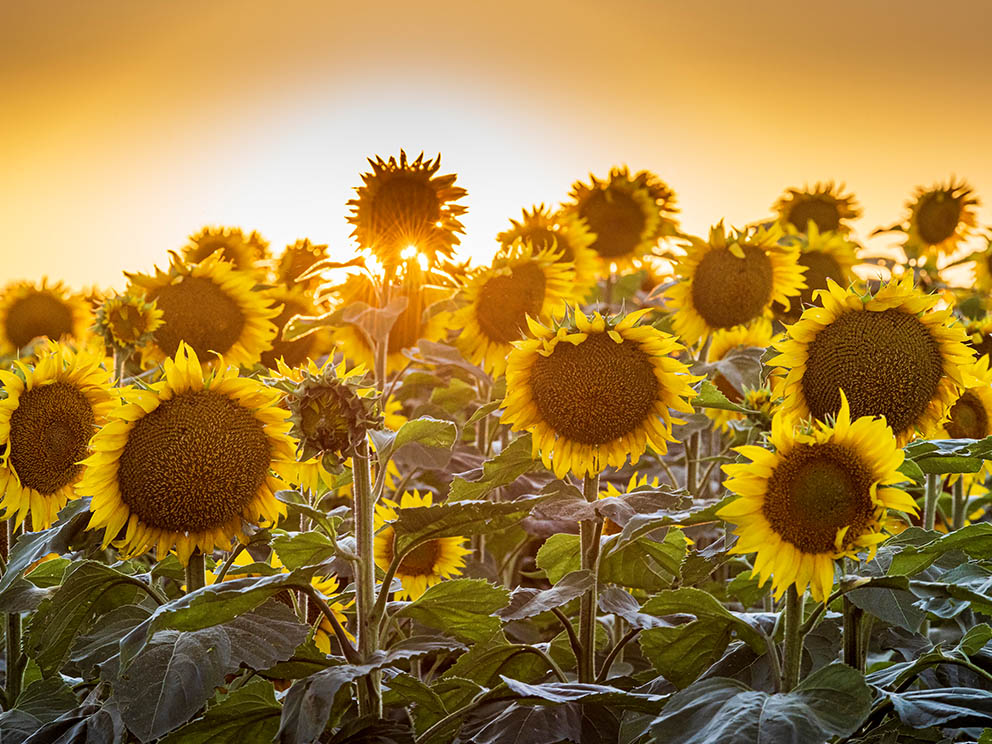 Sunflowers
South Dakota is one of the world's top sunflower producers. During the late summer, take a trip to our area and experience gorgeous, vibrant yellow fields that stretch as far as the eyes can see.
Sunflowers begin to bloom in late July or early August. After that you have about 30 days to catch them at their peak brilliance. This means an end of summer vacation to the Missouri River area is the perfect opportunity to catch these golden beauties in their prime.
Fluctuations in weather and crop rotations means the locations of these fields can vary year to year. But we assure you, nothing is more fun than loading up the car, packing some snacks, and going hunting for a scenic sunflower field.
Some popular sunflower locations in the Missouri River include Highway 34, west of Pierre, and Highway 1804 near Akaska. In fact, Sully County has been the nation's top producing county of sunflower fields for many years.
But don't just take our word for it, come visit the Missouri River and capture lasting family memories (and awesome family photos) in one of our beautiful sunflower fields.