Hunting & Fishing Reports
Check Out The Latest South Dakota Fishing Reports & South Dakota Hunting Reports
Fishing Report: May 29nd, 2023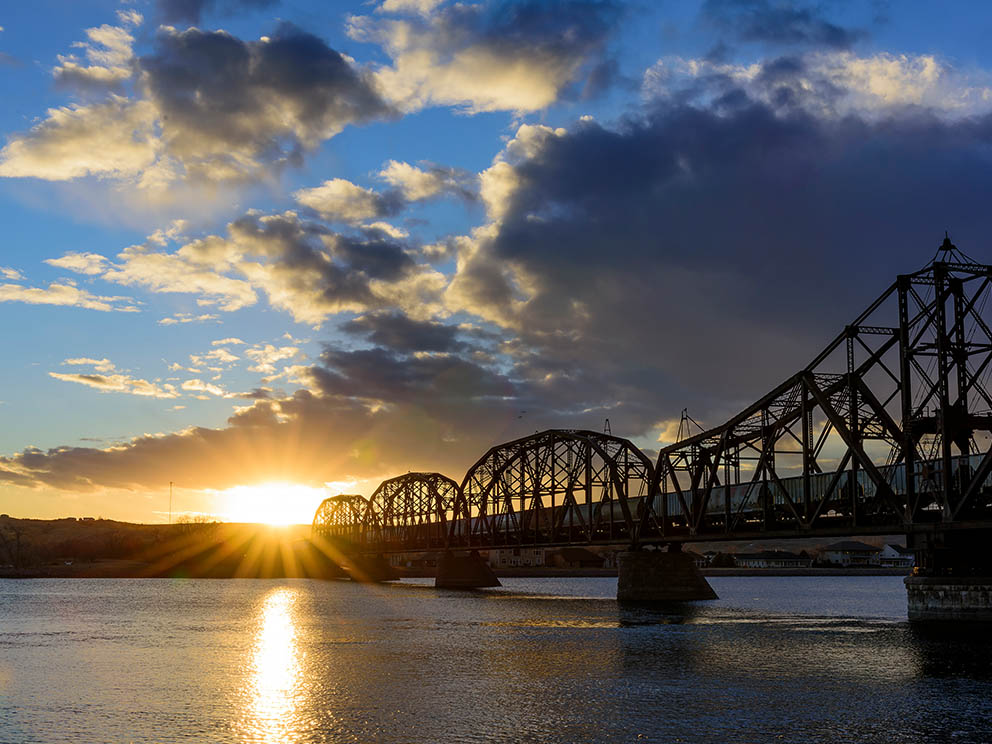 Happy Memorial Day from the Missouri River!
Wishing all of our readers a very Happy Memorial Day weekend with your friends and family! We would like to pause and recognize all service men and women who gave their lives for our freedoms - we are forever grateful for their sacrifice. We honor them and their families today!

As you are getting out on the water, keep in mind boat ramps are likely to be very congested with lots of water activity. Visit South Dakota's Game, Fish, & Park website to view Public Water Accesses.

All our best,
The SD Missouri River Tourism Team

Have some great photos from your time on the water? South Dakota Missouri River Tourism would love to share them as part of our weekly Fishing Report update on our social media. Send your Mighty MO river photos to info@sdmissouririver.com and we'll be sure to give you a shout out!
Also, be sure to like us on Facebook for up to date information in the Missouri River Region!
---
For more information and up-to-the-minute reports on fishing please contact:
Lake Oahe
Kemnitz MoRest Motel in Mobridge at 605-845-3668
Oahe Wings & Walleyes at 605-230-0280
Akaska Bait Shop in Akaska at 605-649-7847
Bob's Resort in Gettysburg at 605-765-2500
South Whitlock Resort in Gettysburg at 605-765-9762

Oahe Salmon Guide Service in Onida at 605-691-9020
Lake Oahe and Lake Sharpe
Lip Ripper Fishing in Fort Pierre at 402-689-9947
Hutch's Guide Service at 605-220-2844
South Dakota Walleye Charters at 605-366-1875
Lake Francis Case
Allen's South Dakota Fishing & Hunting in Chamberlain at 800-435-5591
Platte Creek Lodge at 605-941-1679
Missouri River Lodge in Geddes at 605-680-3877
Circle H Motel at 605-487-7652
Lake Lewis and Clark
The Walleye Guys in Yankton 402-499-4936
---
Remember – this report is a snapshot in time and changes can occur quickly. We suggest you call one of our members listed above – they can be very helpful with what is happening along the river. That way you'll be assured of a great trip!
Questions about boat ramp access? Check the SD Game, Fish & Parks interactive map. You'll have to zoom in to the ramp you want to look at, and the information is regularly updated. It's a great resource!
Help slow the spread of Aquatic Invasive Species! Check out the Game, Fish & Parks web site for detailed info on the regulations. They are very specific so you'll want to be sure you've read the regulations. If you love to fish the Missouri River in South Dakota, please do your part to keep the reservoirs free of aquatic invasive species.
The Missouri River is a fishing and hunting paradise, filled to the brim with extraordinary opportunities to reel in or hunt your limit before the day is done. Come see why hunters and fishers alike cannot stop coming back to take in the sublime conditions along South Dakota's Missouri River.
Hunting
Fishing