Dakota Sunset Museum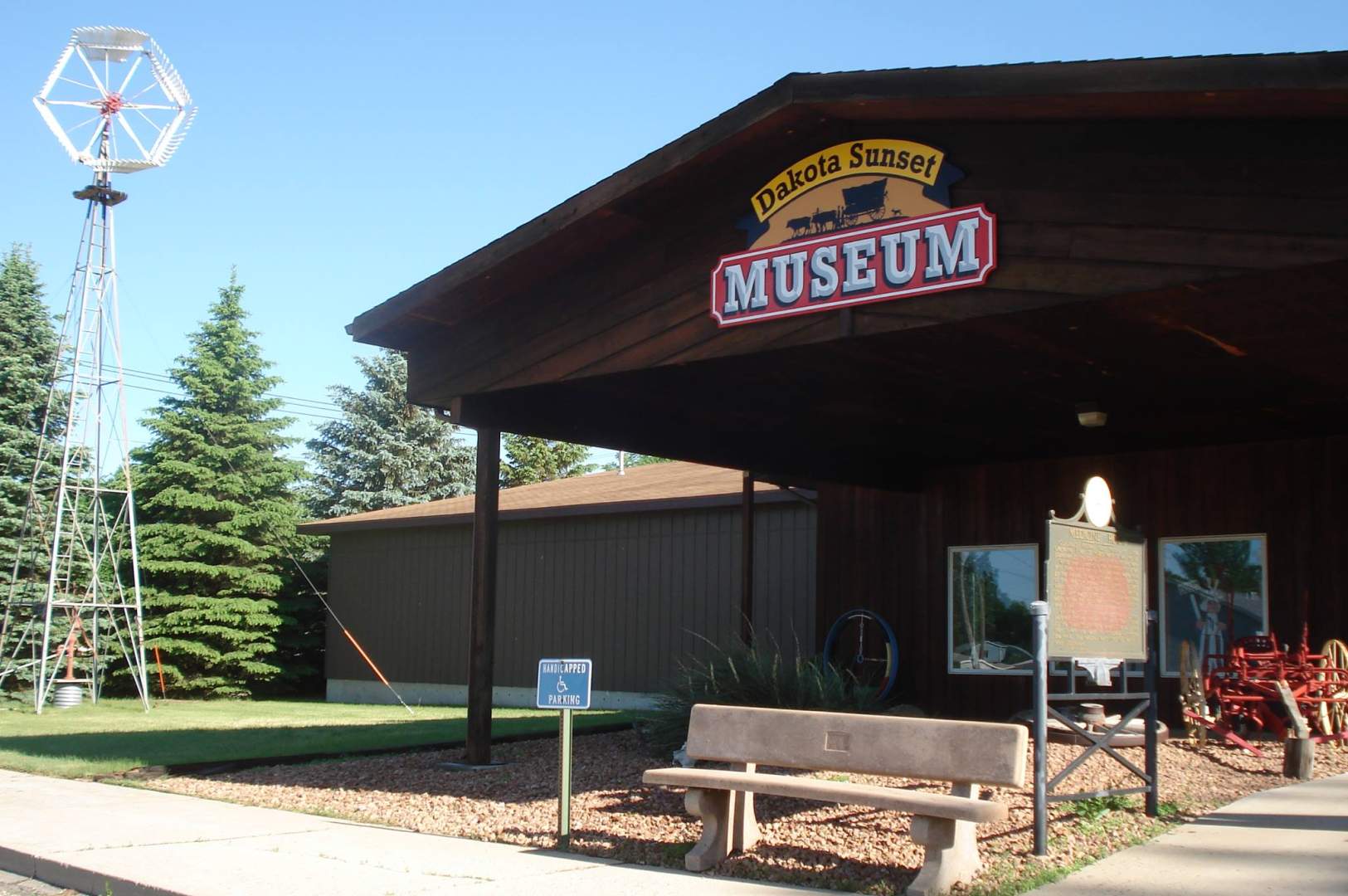 205 W Commercial Ave #104, Gettysburg, SD 57442
Seasonal Hours
Open Year-Round
Dakota Sunset Museum
The Dakota Sunset Museum features the 40-ton Medicine Rock which was originally located 15 miles west of Gettysburg near the Missouri River. Imbedded with human footprints and a handprint, this rock is considered sacred to the Lakota people. In 1995, Lakota artist Del Iron Cloud painted murals at the museum about the Medicine Rock and around the Frankhauser big game animal collection which includes the North American wild sheep "Grand Slam."
A Civil War Exhibit honors the over 200 veteran homesteaders who settled Potter County and includes two large canvas paintings depicting the Battlefield of Shiloh. Visitors can also view an 1870s Native American blanket dress, a 1900s barbershop, antique home furnishings, plus a country schoolhouse & small barn.
In 2000, the museum acquired the fully equipped Stocker Blacksmith Shop, which is listed on the National Register of Historic Places and is one of the last complete blacksmith shops in South Dakota.
Over 15,000 Potter County and area obituaries are available to the public for those tracing their family roots. A small fee is charged for this service.
Tours of the museum, country school, barn, and blacksmith shop are given free of charge.
The Dakota Sunset Museum opened at its permanent location in 1990 and is open year around. It received the South Dakota Governor's Award for History in 1998 and hosted the Smithsonian traveling exhibit "Produce of Victory" in 2003.