Aktá Lakota Museum & Cultural Center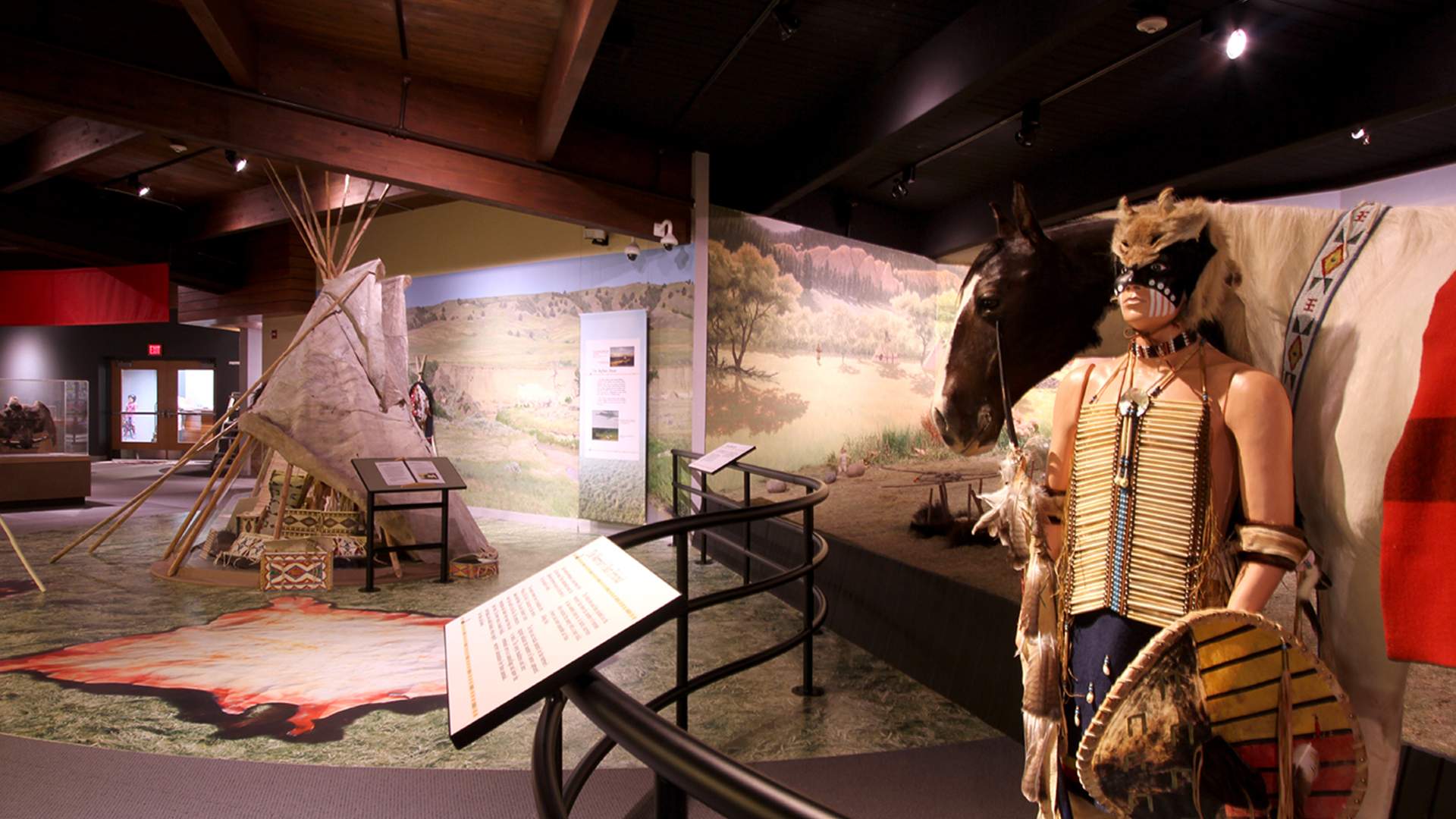 1301 N Main St Chamberlain, SD 57325
Seasonal Hours
May - October
Monday - Saturday: 8:00am - 6:00pm
Sundays: 9:00am - 5:00pm
Open national holidays

November - April
Monday - Friday: 8:00am - 4:30pm
Closed weekends and national holidays

Please call 800.798.3452
Hours are subject to change.
Aktá Lakota Museum & Cultural Center
The Akta Lakota Museum & Cultural Center, is an educational outreach of St. Joseph's Indian School sits on the banks of the Missouri River in the heart of Chamberlain, South Dakota. Since the Museum's start in 1991, thousands of visitors have experienced the powerful works of the local Dakota, Nakota, and Lakota artists. A stroll through the museum is a walk throught the Lakota timeline, starting with their settling on the Great Plains. Consisting of much more than displays and informational plaques, the exhibits feature video kiosks with short presentations on the lifestyle and rituals on the Plains Indians.