Lip Ripper Fishing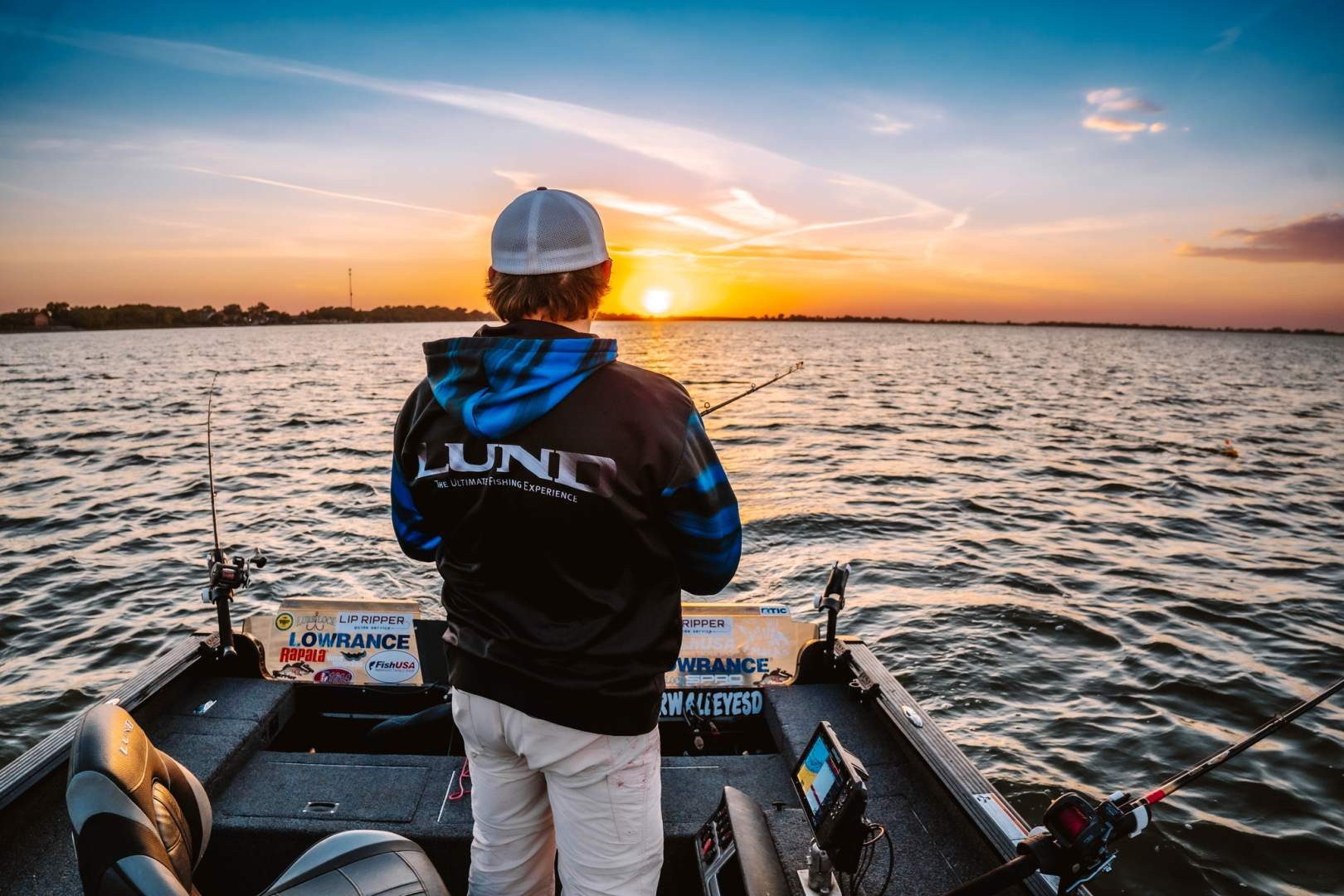 Lip Ripper Fishing
Fishing is more than our hobby-it is our passion. The outdoors, in particular the fishing industry, are very important to us and we strive each day to strengthen the sport. Whether we are taking new anglers out on the water, competing in tournaments or supporting our favorite brands and communities we are always working to leave the sport better than we found it.

Our Mission
To positively influence the sport of angling by recruiting new anglers, serving as a leader among professional anglers and partnering to build and enhance communities and brands within the fishing industry while leaving the sport stronger for generations to come.

About Nick Harrington
Nick is originally from Gretna, Nebraska, where he began fishing eastern Nebraska reservoirs for largemouth bass, bluegill, crappie and channel catfish. When not fishing these lakes, he was on the road chasing walleye, smallmouth bass, northern pike and muskie across South Dakota, North Dakota, Minnesota and Ontario or deer hunting.
Nick attended South Dakota State University where he obtained his bachelor's degree in Wildlife and Fisheries Sciences and minored in Rangeland Ecology and Management. While attending school, he targeted walleye across the Glacial Lakes region of South Dakota.
Upon his graduation in May 2018, he began working with South Dakota Game, Fish and Parks (GFP) as a Fisheries Technician in Chamberlain, South Dakota. In September 2018, he began as Digital Content Strategist with GFP out of Pierre. In April 2021, he was promoted to Communications Manager, a position he currently holds.
Nick's education and experience combine to make him a highly versatile angler. Through his career, Nick works hard to positively influence the outdoor industry and build our sport for generations to come!
About Mason Propst
Mason is a third-generation angler of the Propst family. A legend in the industry, Mason's grandpa, Bob Propst Sr, is responsible for many advancements made in the sport of walleye fishing. At a young age, Mason's dad, Bob Propst Jr, caught the walleye fishing bug as well. Guiding and competing in tournaments across the country, Jr continued to build the story of these legendary anglers.
Following in the footsteps of these anglers, Mason has had a rod in his hand his whole life. Learning from these legends, Mason has a deep understanding of targeting walleyes across the country. He calls the Missouri River home where he lives and works in Pierre, South Dakota. He spends the bulk of his time chasing walleyes on Lake Sharpe and Lake Oahe.
When he's not on the water, he's raising the fourth generation of the Propst dynasty, Quinn Hunter Propst.
About Chris Seylar
Chris is from Estherville, Iowa and grew up fishing the Iowa Great Lakes area. A panfish expert, Chris is proficient at targeting bluegill, yellow perch, crappie and yellow bass through both the ice and open water seasons. Chris is also an excellent jig angler targeting walleye across the Iowa Great Lakes and Glacial Lakes regions.
Chris attended South Dakota State University where he received his bachelor's degree in Wildlife and Fisheries Sciences. In his time in Brookings, Chris targeted walleye and yellow perch across the Glacial Lakes region of South Dakota.
Chris' experience working with the Iowa Department of Natural Resources (DNR) gives him a unique perspective of fisheries management, as he has experience working in hatcheries, with aquatic invasive species and general management techniques and operations. Chris' work with Kabeles Bait Shop also gives him an incredible understanding of the various equipment and insight in the fishing industry.