Verendrye Museum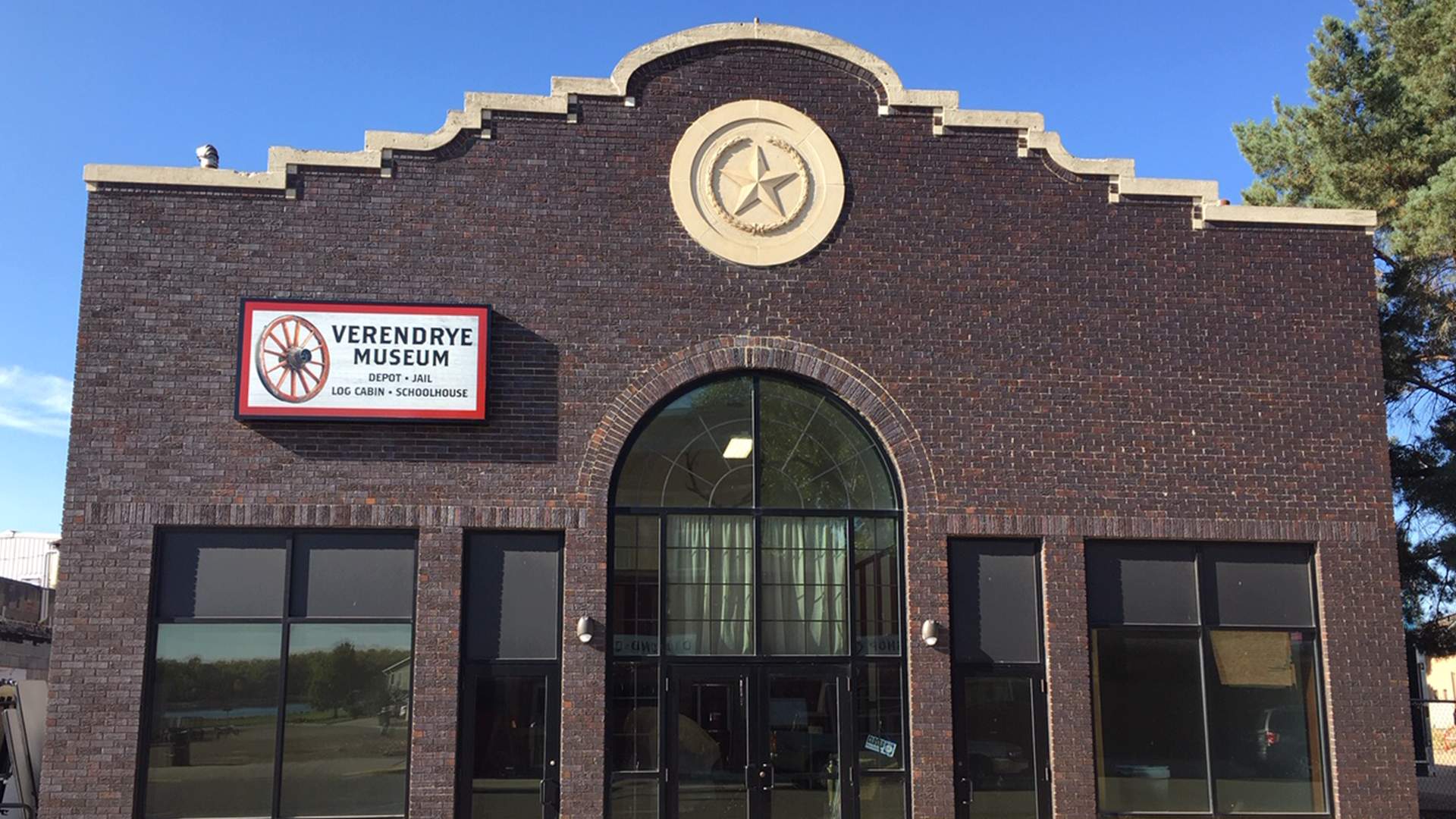 Verendrye Museum
The Verendrye (pronounced Var-en'-dree) Museum was established in 1968, when the Old Stanley County Historical Society and many other historically-minded individuals worked together to bring to life their vision of a place where Fort Pierre's colorful past could be preserved and commemorated. The museum is named for French brothers Louis and Chevalier Verendrye, who explored the upper reaches of the Missouri River and in 1743 buried a lead plate on top of a nearby hill, claiming the entire Missouri River basin for France. Today the Verendrye Monument graces this same hill and is a National Historic Landmark. The lead plate is housed across the river in the South Dakota State Historical Society Museum. This is one of South Dakota's most important historic treasures.
Museum Exhibits
Exhibits include a country store, an original telephone operator's station and post office boxes, period displays of home furnishings and horse-drawn carriages, an extensive array of local saddles and cowboy hats, as well as countless photographs, hand-crafted items, homestead tools, Native American artifacts, guns, period wardrobe pieces, rocks and fossils. The museum also offers exhibit items relating to some of Fort Pierre's most famous and colorful characters, i.e. Scotty Philip. While offering a wealth of information to accompany its holdings, walking through the museum retains all the charm and excitement of discovering treasures in your grandmother's attic.
The Verendrye Museum maintains the Fort Pierre Depot, Log Cabin Visitor Center, Sansarc Country School Museum, and the 1905 Stanley County Jail. Please visit The Verendrye Museum or email
contact@verendryemuseum.com
for more information.